Work
Central Plaza is a dynamic place of work at the heart of one of Europe's most innovative and economically buoyant capitals.
This is a quintessential CBD location: steeped in commercial history, highly connected to all commuter transport networks, abounding with places to eat, shop and stay. The kind of environment that is likely to make your business more attractive to progressive clients, modern workforces and creative talent.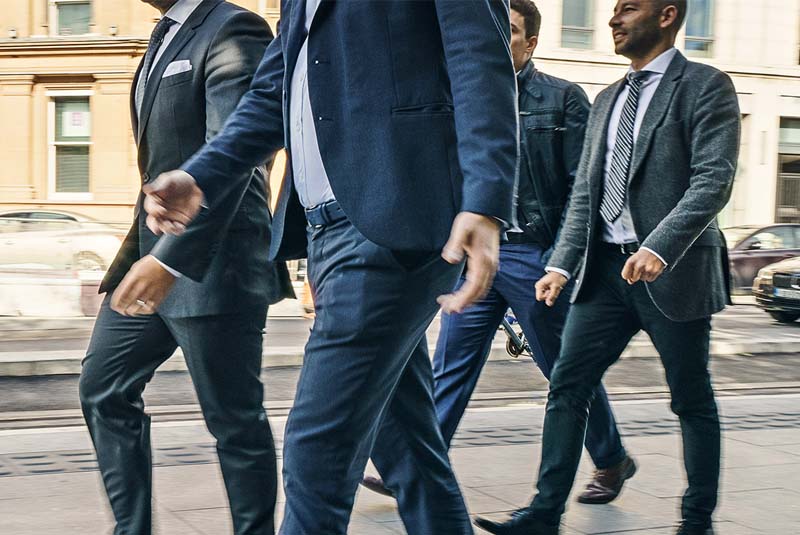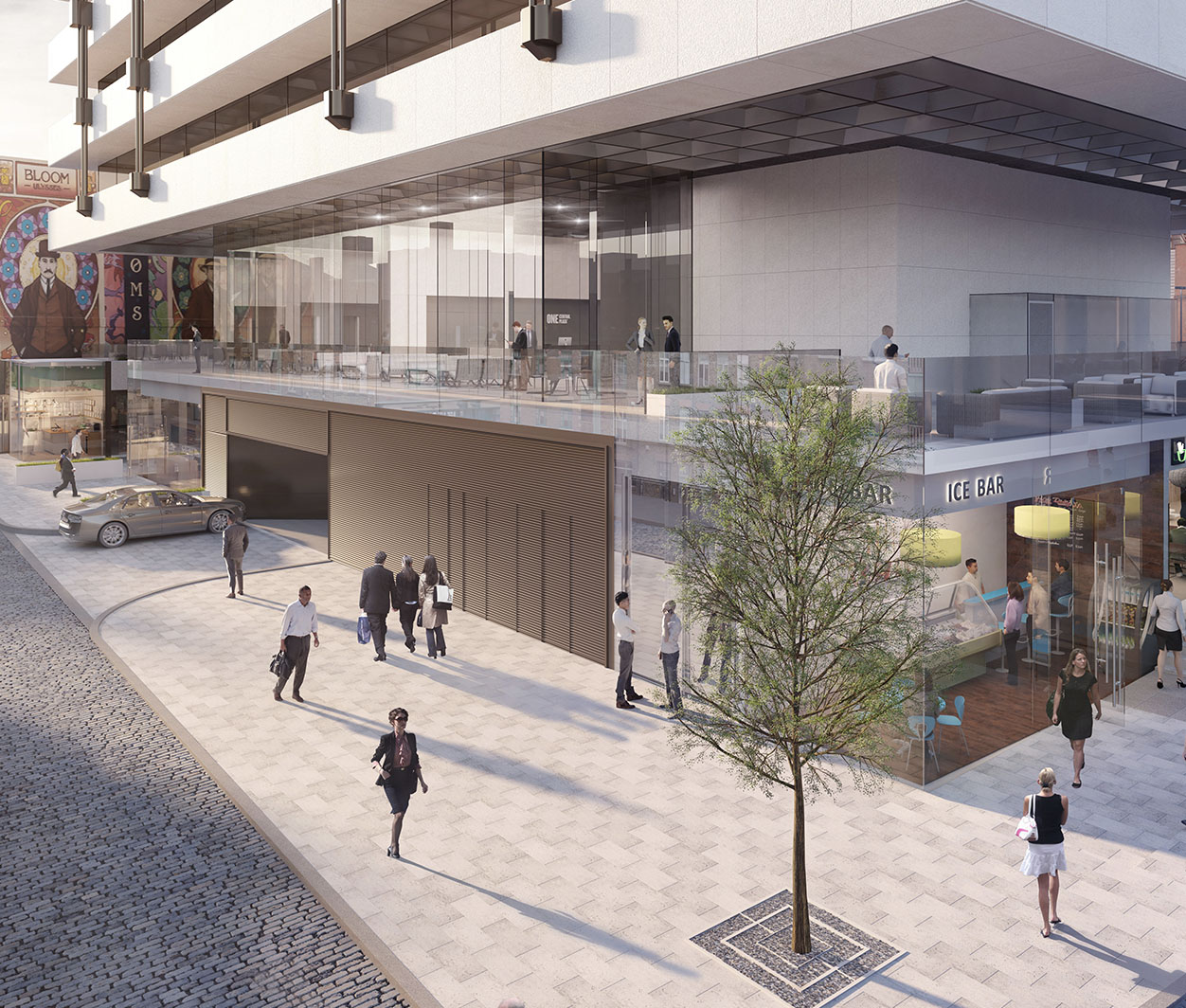 Office Guide
Extending across four high-profile buildings, Central Plaza provides 100,000 square feet of prestige workspace at the heart of a global city that is prized for its innovative, entrepreneurial spirit. Join market-leaders WeWork and AmTrust and be part of this visionary business hub.
Prime Town Square office space is now letting within 2 Central Plaza, a commercial building of historic significance that is being fully remodelled to become a future-forward workplace.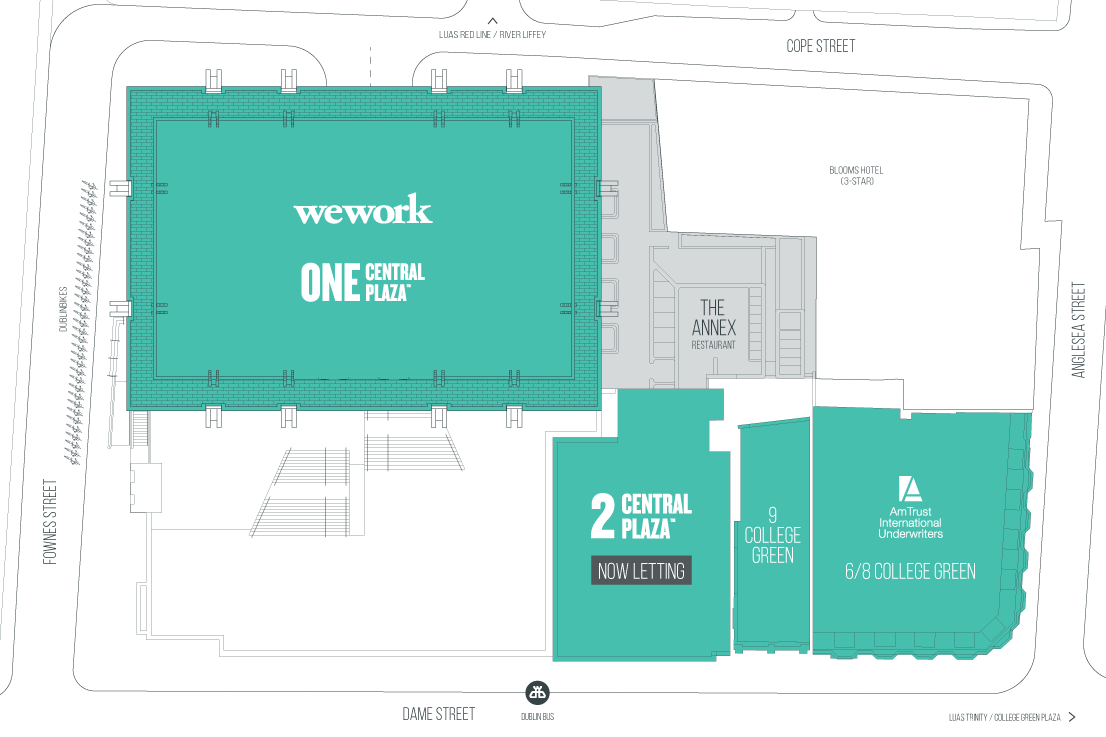 NOW LETTING. Dublin's original Chamber of Commerce headquarters, remodelled for a new generation. 7,500 sq ft Grade A workspace over three floors with new penthouse suite.
LEASED TO WEWORK. Iconic modernist headquarters building with 73,101 sq ft workspace over 7 office floors. 10,000 sq ft columnless floorplates with superb natural lighting and spectacular 360-degree views.
NOW LETTING. Elegant five-storey historic office building with finely detailed interiors offers 6,426 sq ft of premium workspace.
LEASED TO AMTRUST INTERNATIONAL UNDERWRITERS. Modern office building with great dual-aspect views provides 12,120 sq ft of superior workspace over four floors.